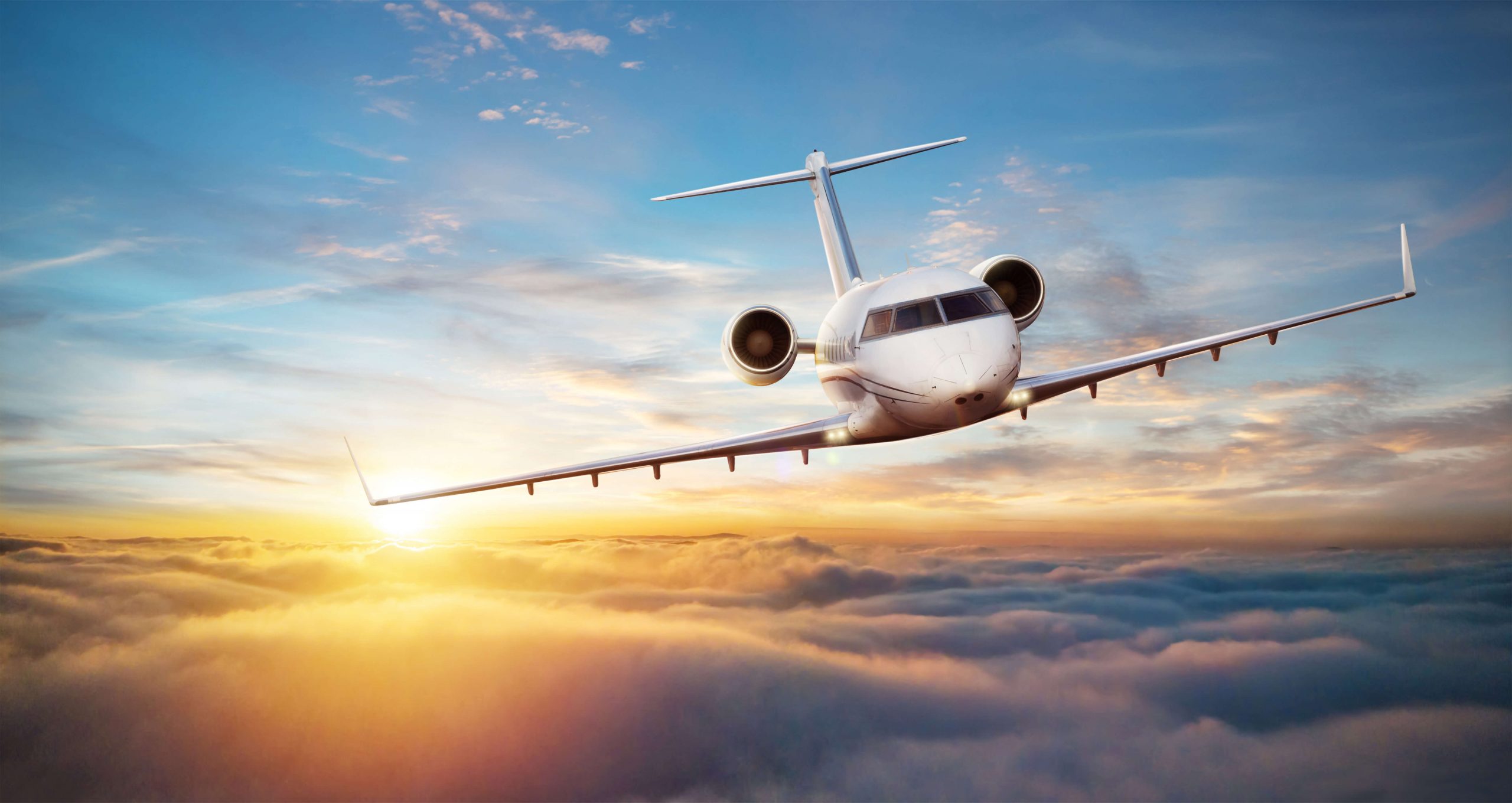 For Sale
Listed below are the aircraft Jack is currently representing for sale.
If you're looking for a specific aircraft or had questions about any of the aircraft listed below, contact Jack and he'll be happy to help.
2006 Gulfstream G550
S/N 5101 | REMOVED FROM MARKET
12 Passenger
Two Domestic Fortune 100 Owners since New
Rolls Royce Engines BR700-710C4-11, On Condition
Enhanced Cabin Soundproofing
No Damage History
Highlights
Forward Crew Rest Area
Forward and Aft Lavatories
Cockpit Jumpseat
Aft Galley Configuration

Cabin 2 Four Place Clubs and a 4 Place Divan

Goodrich Control Systems EEC Warranty
APU on MSP Gold
HAPP Avionics Program
Honeywell MSP Mechanical Component Coverage
SecuraPlane PreFlight
VIASAT KU Communications and GoGo Advance L5
EVS and Heads Up Display (HUD)
FANS 1A+
ADS-B Out
CPDLC
Synthetic Vision
144 Month Inspection Completed August 2018
2013 Gulfstream Appleton, WI Exterior Paint and Interior Refurbishment
Airframe
Total Hours – 7,737
Total Cycles – 2,337
Engines
Model: BR700-710C4-11
Total Hours: LEFT 7,737, RIGHT 7,737
Total Cycles: LEFT 2,337, RIGHT 2,337
Programs: OnCondition, next inspection due August 2020 or 397 hours
APU
Model: Honeywell RE-220
Total Hours: 4,470
Programs: MSP Gold
Avionics
Honeywell PlaneView Operating Software
Triple Honeywell MAU-912B Modular Avionics Unit
Single Honeywell Flight Guidance Panel
Triple Honeywell AZ-200 Air Data Modules
Dual Honeywell MRC-855A Modular Radio Cabinet
Triple Honeywell AV-900 Audio Panels
Single Honeywell MT-860 NAV/COMM Cabinet
Dual Honeywell RT-300 Radio Altimeters
Triple Honeywell IR-500 Inertial Reference System
Triple Honeywell MC-850 Control Display Unit
Single Honeywell WU-880 Color Weather Radar
Single L3 CVR Cockpit Voice Recorder
Single L3 FDR Flight Data Recorder
Single Honeywell TCAS-7.1 Traffic and Collision Avoidance System
Dual Mason CCD Cursor Control Devices
Single Honeywell VGS Visual Guidance System
Single Kollsman EVS Enhanced Vision System
Additional Equipment
Honeywell HD-710 high-speed data

Micro Quick Access Recorder (ASC 71)
Honeywell MCS-7000 SATCOM
SecuraPlane PreFlight
Honeywell LSZ-860 lightning detector
Emergency Vision Assurance System (EVAS)
Enhanced Navigation (ASC 84C)
ADS-B Out Version 2 (ASC 105B)
Quasar 1 Upgraded Cabin Lighting
Interior
Completed at Gulfstream Appleton, WI in 2013, Burn Certification Documents
available.
Cabin layout: Twelve-passenger configuration with Forward Crew Rest
Forward cabin: 4 Seats, Club Configuration, Mohair Gray Fabric
Mid cabin: 4 Seats, Club Configuration, Classic White Townsend Leather
Aft cabin: 4 Place Divan, Mohair Gray Fabric, and opposite a Credenza
Galley: Aft Galley with Microwave, BE Aerospace Oven, and Two TIA Coffee Makers
Lavatory: Forward and Aft Lavatories with Vacuum Flush Toilets
Woodwork Finish: Fig Walnut Veneer
Metal Finish: Medium Aged Bronze
Carpet: Scott Group Studio
Countertops: Sahara Corian
Divan, 4 Seats Recovered, and New Carpet 2017
Connectivity and Entertainment
Broadband Multi-Link System (BBML)
Six Handsets, 1 Crew Rest, 3 Main Cabin, 1 Galley, 1 Cockpit
Airshow 4000 System/Cockpit Displays/Audio Briefing
Airshow Touchscreen Remote
Rockwell Collins Dual Disc DVD Player
One 22" Rosen LCD Monitor in Forward Cabin Bulkhead
One 19" Rosen LCD Monitor at Credenza
Eight 7" Rosen LCD Personal Monitors
One 7" Rosen LCD Monitor crew rest area
Exterior
Completed at Gulfstream Appleton, WI, November 2013.
Overall Matterhorn White with Dark Blue Sky Mica, Jetstream Gray and Tri-Stage Silver Mica Striping.
Inspection Status
Inspection                                     Last Performed                                Next Due
4C (48Month)                                         8/2018                                            8/2022
8C (96 Month)                                      10/2013                                           10/2021
144 Month (12 year)                             8/2018                                            8/2030
Gear Overhaul Corrosion Inspections                                          2,669 cycles remaining
Aircraft Service Change (ASC) Revisions
ASC 61
ASC 65
ASC 76
ASC 83
ASC 84
ASC 96
ASC 103
ASC 105
ASC 113
ASC 123
ASC 912B
Airframe
Total Hours – 2,996
Engines
Model: BLACKHAWK PT6A-135A's
Total Hours: LEFT 1,224, RIGHT 1,344
Avionics
Collins 2-Tube EFIS-84
Collins APS-65H Autopilot
Dual Collins VHF-22A Comms
Dual Collins VIR-32 Navs
Collins ADF-60A ADF
Dual Collins TDR-94 Transponders
Collins DME-42 DME
Collins RMI-30 RMI
Bendix KDR-510 Weather
Data Link Dual Audio Systems
Bendix King KTA-870 Traffic Avoidance System
Bendix King KMD-850 MFD
Garmin 400 GPS
Bendix King RDR 2000 Vertical Profile Color Radar
Honeywell KGP-560 EGPWS
Copilot's Encoding Altimeter Collins ALT-50A Radio Altimeter
Fairchild A100 CVR
WX-500 Stormscope
Shadin ADC 200 Air Data Computer
Additional Features
Raisbeck Wing Lockers
Raisbeck Aft Body Strakes
Logo Lights
Dual Door Cables
Four Lateral Tracking Chairs
Aircell Flight Phone
Aft Flushing Belted Lavatory
Cockpit Relief Tube
Lead Acid Battery
Interior
Interior is configured in a four (4) place club configuration with a belted side facing seat including storage underneath. Forward facing aft belted lav completes a six (6) passenger cabin. Seats are Light Gray Leather with Medium Gray carpeting. Cabinetry is high gloss Mahogany laminate.
Exterior
Overall white with Deep Blue, Black and Silver Metallic stripes. (Original)